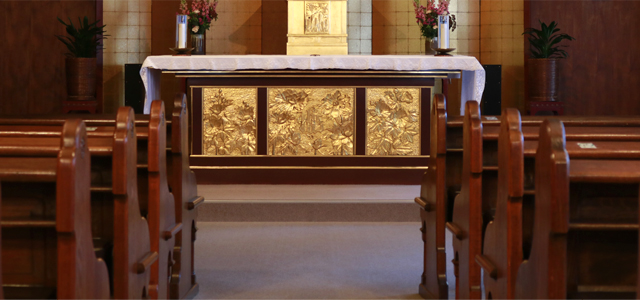 TOPICS
A Message from His Holiness Pope Francis
August 31, 2021
Catholic Jesuit Center
The Message of Pope Francis
 In July of this year, Pope Francis who paid a visit to our university on November 26, 2019, was hospitalized for colon surgery. Nevertheless 10 days later he was safely discharged, after having undergone the surgery.
 We are pleased to inform you that on July 8th when we in the university offered Holy Mass to pray for his recovery and also sent him a message, we received from him the following reply.
 "Thank you very much for the message sent on behalf of the students and staff members of Sophia University. I regret the fact that I was unable to reply at once, but due to the pandemic I guess I have become unusually busy.
 Please convey my sincere thankfulness to the students and staff of Sophia University, for having kept me in mind and prayed for me. I have warm and happy memories of my visit to Japan and Sophia. Despite the fact that my visit was brief, yet the memories are exquisite and profound. Physically I have already recovered, and mentally I feel deeply consoled by the messages of reassurance I have received from ever so many people.
 May the blessings of God be upon you all, and may the Blessed Virgin Mary watch over and protect you always.
Francis
August 26