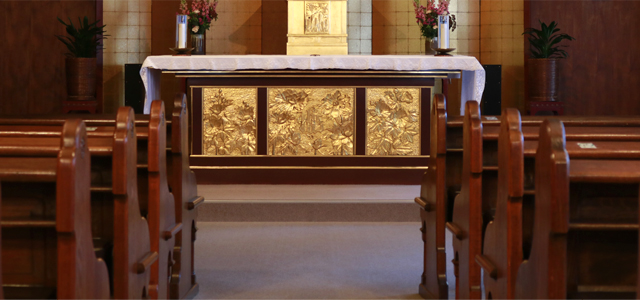 Catholic Q&A
The Catholic Church appears to have many Saints. May we consider them as guardian deities, so to speak?
---
Yes, I think so. There probably are some similarities when compared to the guardian deities of Shinto. The difference is that Christian Saints are not worshipped as gods. They are people who are no different from us, but they have been made alive by the grace of God.
I have spoken often about the Communion of Saints. Christianity believes that the children of God constitute one family, who share the life of God. Those who have left the world and are now with God as well as those still undergoing the trials of this world are united in faith, and they help each other across time and space. Especially in the Catholic Church, it is a custom to publicly honor as "Saints" those who have passed away, and who serve as examples of our faith. It is encouraging to bear in mind the fact that these Saints are praying for us in heaven.
This is also the reason why in the Catholic Church, when a person is baptized, he or she is given the name of a Saint for whom the person has a special respect. This is what we call the "baptismal name." The baptized person will have a special affiliation to that Saint. Perhaps it's just my imagination, but strangely enough, I feel as though my personality over time will come to resemble the Saint of my baptismal name. My baptismal name is Peter, and I feel as though I have fully inherited Peter's one-track mind as well as other aspects of his.
Even if they are not officially recognized as Saints by the Church, it would be a great help to ask those who have died and who are intimately linked to us in our hearts, to pray with us before God. The Saints assist us, especially in times when we face difficulties and we do not know what to do. Please give it a try.