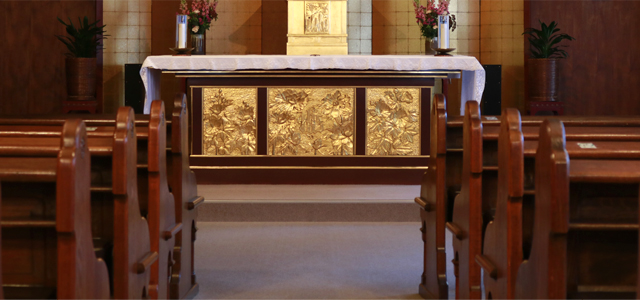 Catholic Q&A
I think the teachings of Jesus are wonderful. However, I cannot go along with Christians who believe that Christ is the son of God. Even in the new religions there are many masters who refer to themselves as "children of God." Should I understand it in the same way?
---
The belief that Jesus is the son of God is the core of Christianity, and I have no desire to diminish this belief by even the least degree. Of course, the meaning of the term "Son of God" is something that needs to be intensified by the believers in their lives. I don't think there is any other expression that expresses more accurately the essence of Christian faith.
Certainly in modern times, in order to aid people in gaining an understanding of Christianity, a popular approach is to speak emotionally about the life and thought of Jesus, and to evoke the empathy of people. The life and teachings of Jesus appeal to present-day individuals, and so to begin by evoking feelings of empathy towards Jesus within the hearts of people, is also a starting point for evangelization. However, Jesus was not merely an excellent teacher and personage. He was by no means just one of the numerous religious leaders who made their appearance in history. For us Christians, he wasn't only that.
The apostle Paul has this to say in his letter to the Christian believers in Rome. "Since he did not spare even his own Son but gave him up for us all, won't he also give us everything else?" (8:32). That is to say, Jesus, who spoke of the Gospel of the kingdom of God and who died for it, was in reality the child of God. The belief that God sent his only begotten son into the world for our salvation, has been the essence of the Christian faith since the beginning of Christianity.
I am aware that this is something difficult for people of modern times to grasp. Nevertheless however, regardless of what words we use or how concisely we try to explain it, the content will ultimately be the same. The death of Jesus was not merely the death of a martyr. In actual fact God himself partook of the sufferings of mankind through his death. Through Jesus the wounds and turmoil in the world, which are the outcome of sin, were healed, and we were saved. This is a revelation that has been granted to us through the resurrection of Jesus.
Pardon me for speaking about myself, but I wish to say something here about my true intentions. Since for me personally the content of this belief is a life or death matter, even if I do not succeed in convincing others, I simply cannot yield even an inch. Even if someone threatened to kill me if I did not deny the fact that "Jesus was the Son of God," I would choose death rather than deny that statement.
This is because among the quests of my life, it is the only support that provides significance to my existence.
"This is how God showed his love among us: He sent his one and only Son into the world that we might live through him. This is love: not that we loved God, but that he loved us and sent his Son as an atoning sacrifice for our sins." (1 John 4:9~10).
Christians believe the risen Lord Jesus is always with us, and this fellowship with Lord Jesus and love for Lord Jesus are hallmarks of the Christian understanding of God. Ultimately the love of the Christian for God is none other than love for the Lord Jesus. To spend one's entire life in following Jesus, and to joyfully sacrifice one's life for the love of Jesus, is the way of life for Christians. Christians describe this way of life by turning towards Christ and uttering the words, "my Lord and my God." (John 20:28).
I have no desire to say anything critical here about the fervent beliefs of new religions. The question is to what extent can those faiths obtain liberty for people, keep them alive, and enable them to live by hope and love.